In July, I was lucky enough to be part of the testing group for Blank Slate Patterns' new Denver Dress and Tunic.  You can find the pattern as part of Pattern Anthology's newest Unbiased Collection which also features the Adora dress and top by Go To Patterns, Diamond dress and top by Shwin Designs, and Gwen dress and top by See Kate Sew.
Denver Dress and Tunic
As with most of Melissa's patterns, Denver gives you a bunch of different options.  Choose long sleeves with ribbing trim or short sleeves, cowl neck or scoopneck, and a fitted or flared silhouette in tunic or dress length.  The princess seam side panels give you an opportunity for colorblocking and have deep, cozy pockets.  Yay for tops with pockets!
I sewed up the cowl neck version of the tunic.  I love tops with generous cowl necks when fall hits.  I generally run cold, a condition not helped by the fact that I sew in my basement, so I am never out of reach of a scarf when the temperatures start to drop.  The benefit of cowl necks is that the scarf is built into the top, making them the wardrobe equivalent of the Easy Button when you're dashing out of the house.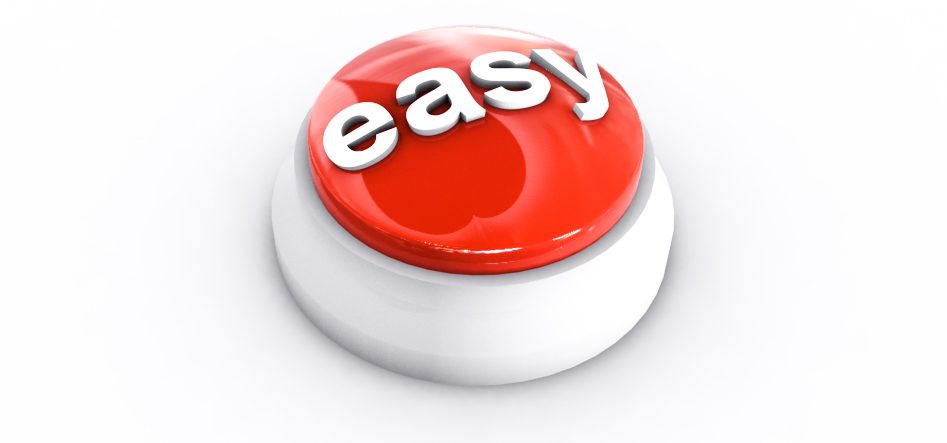 When I cut out the pattern, I checked it against my TNT t-shirt pattern.  Because the back piece was reasonably within the boundaries of my TNT's back, I felt confident that I didn't need to do anything weird to the front that would justify the need for the 1/2″ seam allowances on the princess seams.  I cut the princess seams down to 1/4″ on the princess seams and forged ahead.  The benefit of such narrow seams on princess seams is that they're super easy to ease into place.  Because the stitching is so close to the raw edge, you can't help but be really accurate.  It also cuts out all of the bulk that can happen in wider seam allowances.  If you are unsure of the fit, or if this is your first princess seam, I would not recommend changing this in the pattern.  I was confident making the change as I'm comfortable both with 1/4″ seam allowances and sewing princess seams.
Rib knit is called for in the cowl neck and as trim for the hem, sleeves, and tops of the pockets.  The cowl is deep and tall, and you need the elasticity of a rib knit so that you can get the top over your head.  I rarely have rib knit on hand, and I even less rarely find colors that I really like, so lately, I've been saving all of the bits of rib knit from old t-shirts and looking for tops made entirely from rib knit at the thrift store.  I had the perfect light green rib knit sweater I had found to coordinate with this ocean glass poly jersey from Cali Fabrics.  I love rib knit sweaters because they're softer than regular rib knits and have the kind of loft that would make this cowl neck sit just perfectly.
I really wanted to use contrasting fabric for the side panels as some of the other testers and inspiration pictures we were given featured some really fun colorblocked combinations.  (This one from Mama Says Sew was my favorite of the group!)I scoured my stash, but couldn't find a third fabric to match the jersey and the rib knit which were really just made for each other.  So I could get the look that I wanted without making another fabric compete with the other two, I did as I have often lately and reached for my printing supplies.
I'd been wanting to try one of these rolling pin prints since reading Lena Corwin's wonderfully inspirational book Printing by Hand.
I didn't cut out little pieces of foam as the book suggests, but instead decided to use yarn to create my pattern.
To make a yarn print:
Wrap a rolling pin with yarn.
Cut out rough rectangles of fabric large enough to accommodate your pattern pieces and tape them down to the printing surface (an old vinyl tablecloth works great) so that they don't wiggle around.
Use a foam brush to create a thin layer of screenprinting ink onto a small piece of glass from a picture frame.
After rolling the rolling pin in the ink, you simply roll it over the fabric, stopping to load up the yarn with more ink as needed.
The rolling pin creates a nice simple abstract pattern, and depending on how you wrap the yarn, you could get a lot of variation with this technique.  On this top, it made for the subtle contrast that I was looking for with the solid fabric while still coordinating nicely with the rib knit.
I've been a bit slow in getting around to publishing this post/keeping up with my writing in general.  I am 15 weeks pregnant* (yay!), and though this is the 4th time, it's no less exhausting, and my boys are at an age requiring a lot more of my physical time too.  But I'm glad to be starting to feel better and am dreaming about things like cooking, so I know that things are getting back to a new sort of normal.
*sorry to bury a big announcement at the end of a post like this, but I've always gotten at least a few weird trolly sort of comments or creepy behavior whenever I've been pregnant…so I've learned to be a bit wary of that sort of thing, and no, I won't be posing with pictures of my belly weekly on Instagram.
What's your favorite fall/winter top pattern?
Let's keep the conversation going!  Check out my sewing dreams and inspiration on Pinterest, and keep up to date on my projects on Instagram and Facebook.
Elizabeth Farr is the writer behind the Elizabeth Made This blog where she shares helpful sewing tips, step by step sewing tutorials and videos to help you explore your creativity through sewing.  She has written sewing Eguides and patterns, been a featured teacher at Rebecca Page's Sewing Summit and Jennifer Maker's Holiday Maker Fest and her work has appeared in Seamwork and Altered Couture magazines.  She also created a line of refashioned garments for SEWN Denver.  When her sewing machine isn't humming, she's playing and teaching violin, and hanging around a good strategic board game with her husband and 4 kids.