[insert flashback music here]
I changed my mind about talking about my pajamas. Sew Mama Sew is doing a Pajama Party sew-along, so here goes.
These are my pj's I made from this fabbo vintage pattern.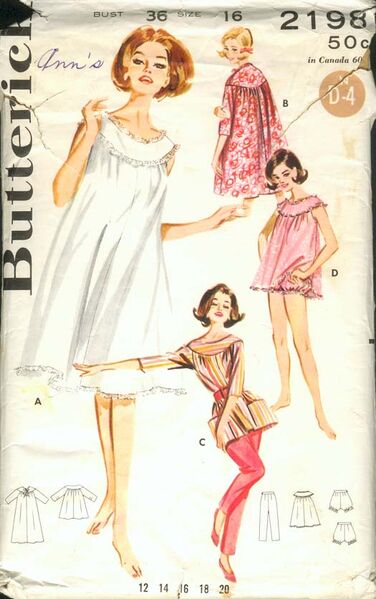 The pattern has bloomers going with the short pajama top, but I really wanted to have some knee-length bottoms, so I lengthened as much as made sense to me…really it was a botchy sort of affair–but I added a lot of seam allowance in the side seams and basted them together, tried them on and pin fit things until they worked which was a good solution.